2005 Brazil
Whitepages.com.br sponsored by Aimée de Heeren,
once the secret first Lady of Brazil
... resulting in many more countries
The Whitepages domain registration
might have been limited to France only
if the editor of this article
wouldn't have had a very unusual friend ...
He had met her when he was 19
having now idea about who she really was.
A few years later he happened to open the first Internet Cafe in France
occasionally giving some Internet lessons at the Cybercafe de Paris ....
It was a way to make some extra money while the cafe's activity was still slow ...
And of course Aimée de Heeren wanted to come,
regardless her age which had always been a secret.

The friend was an exceptional woman
that spoke 8 languages and that was still extremely beautiful.
She had a very international view over the world
and when she arrived at a reception, every head was turning around.


Aimée de Heeren,
born Aimée Sotto Major Sa
a Brazilian expatriate living between France and the United States.
She just
never care about
the age
of their friends ...

much much older
much older
older
same age
younger
much younger
and
much much younger ...


Born into a poor family in Brazil
Aimée was so beautiful
she had catched the attention
of many important people of the 19th century ...
She was fascinated by
inventors:

1921 when Aimée was still very young
and hardly spoke English
a friend from Brazil (the editor of the article can't remeber his name)
had taken her on a trip to the United States.

Her friends grandfather knew someone living in Canada
at Beinn Bhreagh
a magnificent place near the US Border.
The person was a very original old man
who spend his time experimenting "aeronautic" instruments
with his mife Marbel and some young and very glamorous scientists.



The name of the man was Alexander Graham Bell
- almost half a century before back in 1876 -
he had invented the Telephone.




A few years later,
in the meantime her English had significantly improved,
she met another inventor:
Thomas Edison, already an old man,
who had - almost half a century before back in 1879 -
invented the electric light.
Mr Edison was working all the time.
He must have been fascinated by Aimées beauty, originality and style.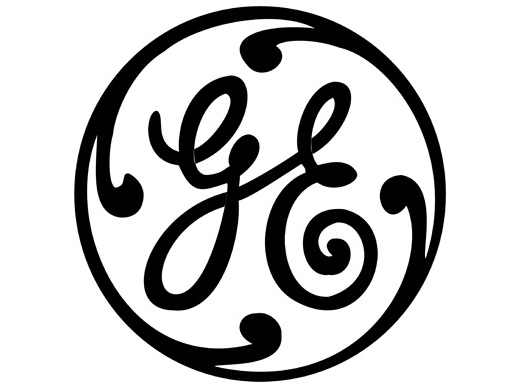 Thomas Edison gave her some Belle Epoque jewels
and a little with the GE Logo.

The "curles" in the GE logo represent the movement of electricity.
The circle around makes it timeless.
According to Edison, when seeing Aimée
"it is like feeling electricity everywhere ..."




A few years later
Getulio Vargas, the President of Brazil
fell in love with her
and she became the secret first Lady of her country ...
A state secret which was kept confidential
until the President's personal diary was release 40 years after his death.


In 1938 she had to leave Brazil
arriving in Paris where she became
a friend of the fashion designer Coco Chanel.
With the arrival of he second world war
she had to leave again and moved on to New York.



Emigrating to the US she fell in love with
Joseph Patrick Kennedy Jr,
the oldest of the 4 Kennedy brothers.
They had met on the côte d'Azur shortly after Aimées arrival to Paris.




Aimée never cared about "age"
and 60 years later
there she was at the Cybercafe to take internet lessons.
... everybody around the Cybercafe loved her.


One of her lessons took place in june 2004
(Aimée had just returned from New York where she lived part of the year).
The the editor of this article was amused to show her that he had succeded
to register the iconic domain names
Whitepages.fr and Yellowpages.fr

Aimée loved the idea.
"You know 25 euros is not that much !!"

International people might use whitepages.fr
to find phonenumbers in France ...
it's a little hilareous that during all these years
the phone company
never thought about registering the domains"




Aimée loved her home country Brazil
and sometimes she was a little home sick.

According to some crazy stories
- she had told the editor of this article -
Coco Chanel and herself
might have had a little influence on the fact that Brazil
was able to obtain, back in 1964 the magic double digit
country code +55



No Whitepages.com.br wasn't working

Aimée de Heeren:
"You must get this Internet domain for Brazil
Nobody out of Brazil
knows the expression "Paginas Brancas"
(Portugeese for White Pages)

as much as nobody in Brazil, America, Germany
understands the world "Pages Blanches"
(French for White Pages)
absolutely nobody -

The World speaks English
everybody
understands "Yellow Pages" and "White Pages".

The editor of this article thinking
yes Akio Morita he knew from the times
the Cremerie was a Sony Telephone store
would have told him exactly the same thing ...

The only problem was
that
at the time
it was impossible
for a "foreign French" company
to get a Brazilian .com.br internet domain,
as much as non French companies
couldn't register .fr domains.

Aimée de Heeren:
"You must get White Pages.com.br for Brazil.
I want to pay for the registration charges,
whatever it costs
and if you need to fly there
you have to go.
Just look for a cheap plane ticket
and if you don't have enough I pay half of the ticket."



After one year of efforts
the domain whitepages.com.br
was finally granted in 2005 september 26
by the Comitê Gestor da Internet no Brasil.



Aimee de Heeren still saw it ...

Aimée:
"how wonderful you managed to get whitepages.com.br,
If only Alexander Graham Bell would still be there.
He and his young assistants would be so amused
that the "little Aimée"
that new nothing about the world and that hardly spoke English at the time
has been able to give a little push for a Directory of his telephone ...
You have to continue the project
and expand it to many many other countries ..."

Aimée sadly died in New York September 14 2006

It's only a few days before
at the Lenox Hill Hospital in New York
the editor of this article found out one of her many secrets
... her real age
Not 70, neither 80,


...103

.


It is only when writing
this article
he suddenly
realises

that it is not every day
that you you have the chance
to give an internet lesson

to someone
... that has
been a friend of the inventors
of the telephone
and the electric light

inventions that were made
back in 1876 / 1879
almost 140 years ago.


He followed the advise of Aimee de Heeren
and kept watching the opening up
and liberalization
of national internet country codes
all around the World ...