2005 July Registration of Whitepages.com.br
for Brazil
2005 July a friend inherited from the Thurn & Taxis
Aimée de Heeren comes to the Cybercafe de Paris
to take internet lessons ...



Aimée was already a little older
and she wanted to be able to tell her friends
that were 20 / 30 years younger
(and that though they were too old for the internet)
that "of course she was "online"








Aimée de Heeren and Thomas Edison, inventor of electric light and many other things


Aimée had quite an unusual Telecom CV
friend of the inventors Alexander Graham Bell
and Thomas Edison as a young woman
she had come to Paris as a Brazilian Secret Service agent in 1938
influencing the president of her country to get away from Germany.

When telephone counrty codes were attributed in 1964
she helped her country to get the double digit country code +55

Among her friends were also the people that had been on the first flight to the Moon,
Johannes Thurn and Taxis
and without realsing who she was,
the editor of the whitepages.

Aimée was amused that her young friend had succeded
to get the domain Whitepages.fr




Don't you think English speaking people might need numbers in my country ?
Not everybody knows Paginas Brancas (portugeese for Whitepages) ..."

Only in Brazil,
just like in France and many other countries
it was very complicated to get local .com.br Internet domains
You needed to have an adress in Brazil
and fill out all kind of requirements.

Aimée de Heeren:
"You must get White Pages.com.br for Brazil.
I want to pay half the registration charges,
whatever it costs
and if you need to fly there
you have to go.
Just look for a cheap plane ticket
and if you don't have enough I pay half of the ticket."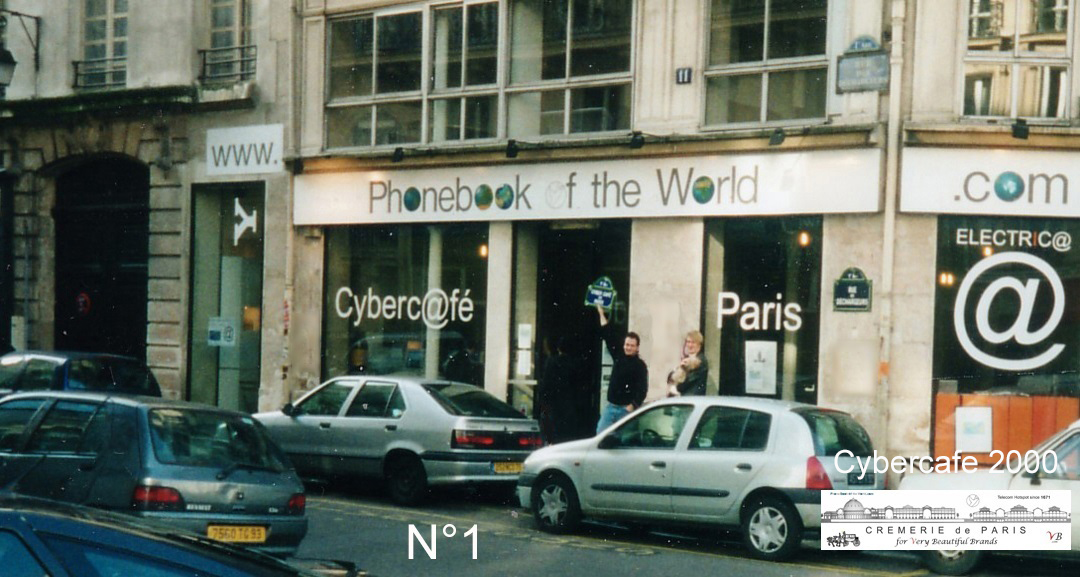 2004 Mai 17 We receive an email informing us
that the domains Whitepages.fr
and Yellowpages.fr
had been granted to the Phone Book of the World.




The domain whitepages.com.br
was finally granted in 2005 september 26
by the Comitê Gestor da Internet no Brasil.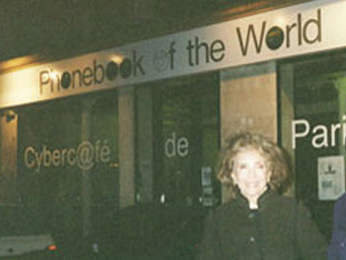 Aimée:
"how wonderful you managed to get whitepages.com.br,
If only Alexander Graham Bell
would still be there.
He and his young assistants
would be so amused
that the "little Aimée"
that hardly spoke English at the time
has been able to give a little push for a Directory of his telephone ...

You have to continue the project
and expand it to many more
countries ..."